UK & International Marine Business Sales
For Sale:

Traditional Style Luxury Hotel Boat Business
Traditional Style Luxury Hotel Boat Business
| | |
| --- | --- |
| Business: | Hotel Boat Kailani |
| Ref No: | FPM67611 |
| Location: | UK - Warwickshire |
| Guide Price: | £240,000 |
| Website: | |
Business Overview
The first Hotel Boat ever to receive a 'Visit England Gold Award for Excellence', Kailani remains at the forefront of Hotel Boats in the UK. This exceptional live-onboard Inland Waterways opportunity offers truly unique fully catered holidays, short breaks and special occasion experiences cruising the canals and rivers of Southern England from March to October each year. Launched in 2014 the 'Hotel Boat Kailani' has been constructed and fitted out to appeal specifically to the luxury end of the market and is a wide beam narrowboat accommodating 4 guests in 2 private en-suite cabins, one double and one twin, with additional accommodation for 2 crew.
The vessel is licensed and insured to carry out its activities on all suitable Canal & River Trust waters and Environment Agency non-tidal waters. In addition, Kailani is uniquely the only hotel boat certified to navigate the tidal section of the River Thames (The London Ring), which includes routing through Tower Bridge and onwards passing the London Eye, Westminster Bridge, the Houses of Parliament and Big Ben!
Hotel Boat Kailani currently operates on a pre-set cruise schedule basis on the Grand Union and Kennet & Avon Canals, the River Thames and the Lee & Stort Navigation, with its winter mooring being in Warwickshire. A typical cruising schedule starts in March and ends in October. It often consists of 27 cruises, involving up to 167 cruise nights ranging from 3 to 14 nights in duration. The Kailani website provides customers with holiday information and a cruising schedule together with availability and a booking form.
The Visit England Gold Accolade was awarded to Kailani due to its highest quality of accommodation, exceptional standard of housekeeping and feedback reviews recognising the owners' dedication to guests on board. The award compliments the 5* rating awarded by Visit England since 2014.
Hotel Boat Kailani has featured in a number of publications including Exclusively British Magazine, Daily Telegraph, Eat Sleep Love Travel, The Times Newspaper, The Daily Mirror, Cotswolds Life Magazine, the Daily Star Newspaper and Waterways World Magazine.
Download Business Profile
Seller Contact Information
This opportunity is offered exclusively for sale by First Peninsula Marine and no direct approach should be made. Please contact the following for further details:
| | |
| --- | --- |
| Name: | First Peninsula Marine |
| Email: | |
| Phone: | 0333 987 3122 |
Advertisment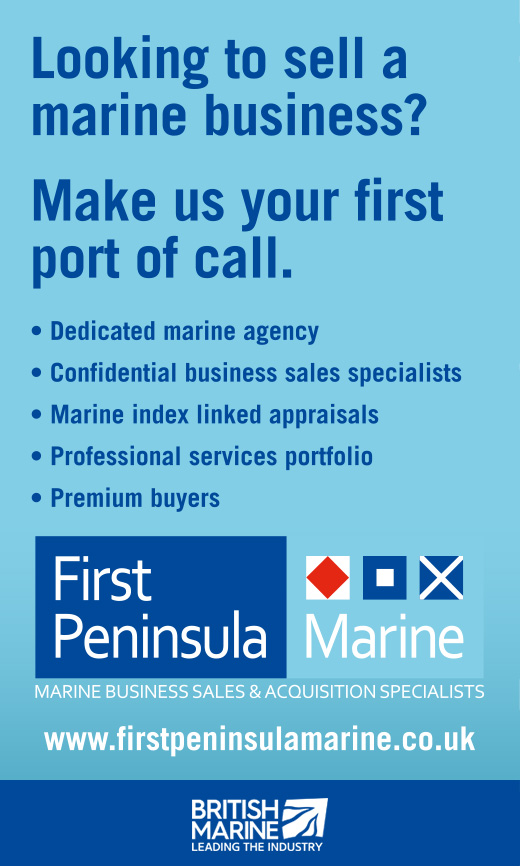 This mobile vessel maintenance business specialises in providing a range of services for the upkeep, repair and car… https://t.co/X3uekIrAx5