UK & International Business Sales and M&A News
HUGO BOSS IMOCA 60 Boat Builder, Green Marine, goes into Liquidation.
HUGO BOSS IMOCA 60 Boat Builder, Green Marine, goes into Liquidation.
Award winning Green Marine, based in Hythe, Hampshire, has ceased trading with the loss of 46 jobs.
First established in 1982, Green Marine had built more than 180 advanced design vessels including the 30-metre Wally sailing yacht, Galateia. The boat builder was placed into Creditors' Voluntary Liquidation on the 3rd October 2017 and ceased trading the following day, the company blamed a slowdown in large orders for its demise.
Green Marine's core business was building custom racing yachts, high performance superyacht hulls and lightweight components in carbon fibre composites. The firm, which was bought by the Dutch shipyard Vitters in 2010, built Alex Thomson's IMOCA 60, HUGO BOSS, which was launched in 2015. It had provided race designs for the round-the-world Volvo Ocean Race as well as built yachts that competed in the Vendee Globe race. It also worked on Portsmouth-based Ben Ainslie Racing (Land Rover BAR) America's Cup test boat T2, which was build in Green Marine's sheds.
Seven years ago Green Marine moved from premises at Lymington and Southampton to a larger state-of-the-art composite production facility at Hythe Marine Park where substantial investment was made to enable it to work on several large projects at once. The firm said that in the past 12 months it lacked the large orders it needed to meet overheads and began to incur losses.
Insolvency Specialist Peter Hall, who was instructed to place the company into voluntary liquidation, said; "this is an emotional time for the employees and directors of Green Marine. In the last three months the company was expecting a significant order, the hull and superstructure for a super yacht, which would have returned the company to profitability. Sadly, this failed to materialise in time. It highlights the issues facing companies which rely on a low number of very high value projects", he said.
Insolvency Specialist Peter Hall
Advertisment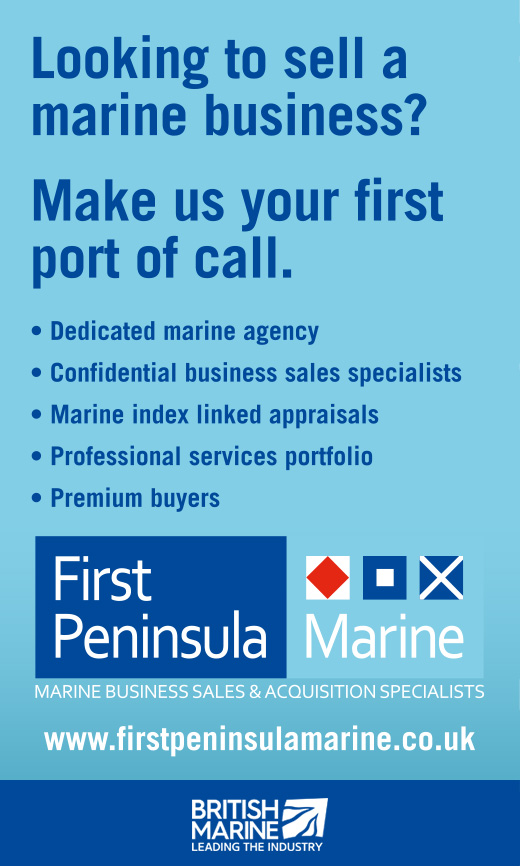 Vision Marine Technologies, a leading manufacturer within the electric recreational boating industry, has acquired… https://t.co/Tv2upbjeMX