UK & International Business Sales and M&A News
Yanmar Acquires Leading Sailboat Propeller Manufacturer Flexofold
Yanmar Acquires Leading Sailboat Propeller Manufacturer Flexofold
Yanmar has announced that it has reached an agreement on the acquisition of 100% of the shares in Flexofold ApS ("Flexofold") further expanding and strengthening its position in the recreational marine industry.
Flexofold, located in Denmark, is a global leading developer and manufacturer of superior low-drag folding propellers for sailboats and multihull yachts and was established in 1992 by navigator Jack Skrydstrup, who started developing folding propellers after many years of experience in hydrodynamics.
"Flexofold is a great company and we are pleased to announce that Flexofold is joining the Yanmar Group. Flexofold and Yanmar are both leaders and strong brands in their respective segments in the recreational marine industry. Together, we will be able to further expand and strengthen our product offerings to sailboat builders, distributors and ultimately sailboat end-users."
Shiori Nagata - President of Yanmar Marine International
"We are very proud to join the Yanmar Group. The strategic fit between Flexofold's sailboat propellers and Yanmar's recreational marine products, including their marine engines, is obvious. Moreover, we share the same entrepreneurial spirit and being part of Yanmar is an excellent move for Flexofold to continue and accelerate its ambitions as a global premium sailboat propeller provider."
Jack Skrydstrup - Founder of Flexofold
Flexofold will retain its distinct brand identity and continue to operate from Denmark. Jack Skrydstrup will remain employed at Flexofold as a special adviser focusing on R&D and product development.
Advertisment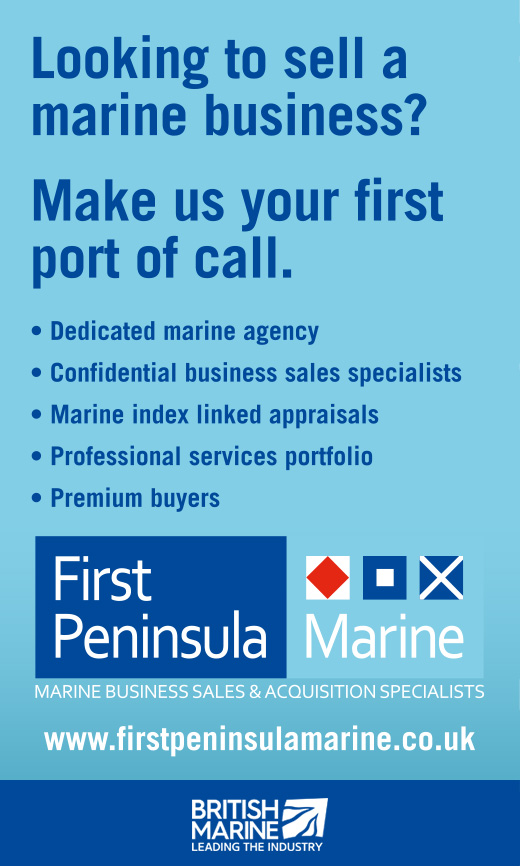 Specialist M&A Advisory firm First Peninsula Marine confirms completion has taken place on its sale of Chichester-b… https://t.co/kBWfVFdGpw
American boat retailer moves into online digital sales – Marine & Maritime | World Maritime Industry News, Insight… https://t.co/EUnA0CqMXP